In & Around The Neighbourhood
Many a time, we forget that Singapore isn't just an urban jungle. It is a tropical island surrounded by expansive views of the sea and tranquil neighbourhood. Take East Coast Singapore. Just being here not only lets you enjoy resort-worthy views, but also enables you to feel closer to nature and serenity.
At the north eastern tip of Singapore is the Changi Point Coastal Walk. It is a walking trail that stretches along the coastline from Changi Beach to Changi Village. Suitable for those who enjoy a scenic stroll along the beach and admire the coastal scenery and the chance to observe migratory birds.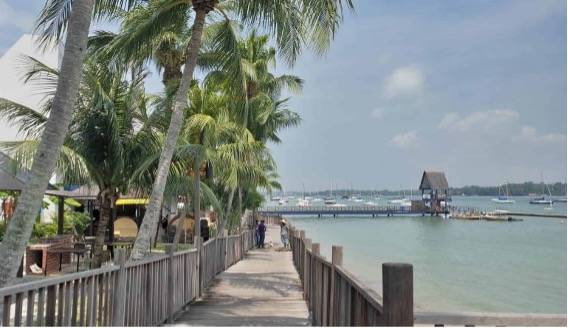 East Coast is known for its laid-back lifestyle and vibrant neighbourhood brimming with culture and heritage. It is also home to many restaurants, cafes and hipster shops that cater to this vibe, such as the Katong and Joo Chiat areas. Crowned as Singapore's first Heritage Town in 2011, the area is known for its rich Peranakan heritage. It is often referred to as 'Katong-Joo Chiat', as it is situated between Joo Chiat Road and East Coast Road.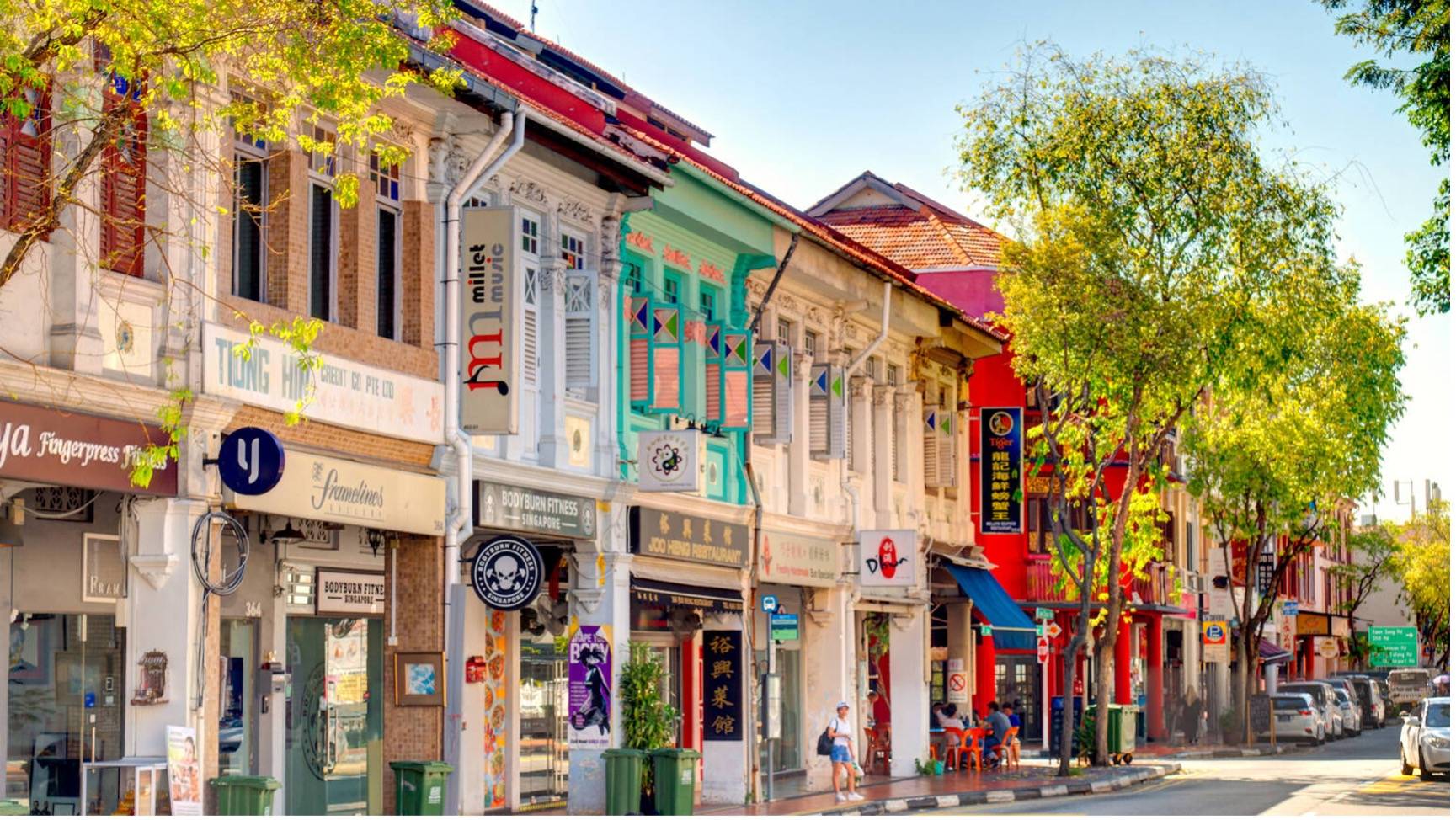 Katong is famous for its vibrant shophouses, which have been beautifully restored and preserved over the years. These shophouses offer a mix of traditional Peranakan architecture and modern designs, making the area a popular spot for tourists and locals alike. In addition to its rich history and architecture, Katong is also well-known for its diverse food scene. The neighbourhood is home to many famous local eateries, such as Katong Laksa, which serves a spicy and fragrant noodle soup dish that is a must-try for visitors to the area.
For a respite from city life, taking a trip to these enclaves can be a therapeutic experience that not many places in Singapore can offer.
Amenities and urban conveniences are aplenty on the East Coast. A myriad of lifestyle malls and retail outlets such as Parkway Parade, Katong V, Kinex, i12 Katong, Bedok Mall, Paya Lebar Quarters, and SingPost Centre make everyday living a breeze. These malls are packed with comprehensive categories of retailers that offer essential amenities such as supermarkets, fitness facilities, eateries, healthcare, and educational services.
Interestingly, more expats are moving to this part of Singapore for the same reason. A number of the well-established international schools include the United World College of South East Asia (UWCSEA) in Tampines, the Canadian International School in Tanjong Katong, and the Overseas Family School in Pasir Ris.
An interesting upcoming development on the East Coast is The Bayshore Green Network. It is a series of green spaces spread across the upcoming Bayshore housing area for residents' recreation and as habitats for flora and fauna. It will also include water features such as drains with natural embankments for riparian plants that would provide habitats for aquatic animals.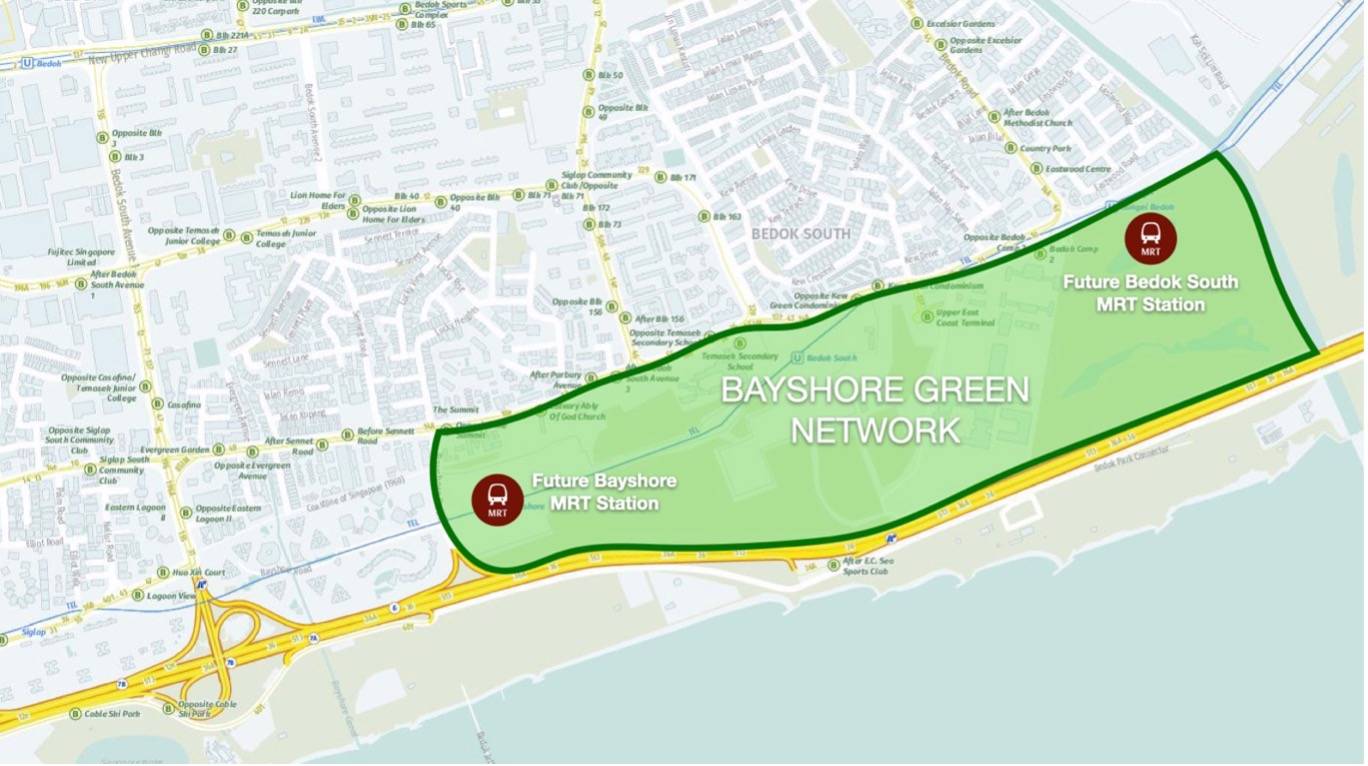 Bayshore Green Network
The East Coast has been a sought-after residential district for many who seek a high-quality lifestyle. Over the years, the area has seen steady growth in property values, making it a good investment opportunity. With its prime location and desirable amenities, there is potential for further capital appreciation in the near future.
East Coast is well connected to the rest of the city through various transportation options. It is well served by the MRT rail network, which links many stations within its locality. Major roads and highways, including the Pan Island Expressway (PIE) and the East Coast Parkway (ECP), easily connect the East Coast to popular locations across Singapore, as well as Singapore Expo and Changi Airport.
Contact us to inquire about available properties/units in East Coast Singapore and schedule a live viewing today!
The Bayshore: Nestled in the heart of East Coast Singapore, The Bayshore offers more than just a home; it's a lifestyle. With stunning views, upscale amenities, and a vibrant community, this listing promises to elevate your living experience to new heights. Discover the epitome of comfort and elegance—your future home awaits!
The Summit: Perched high above the cityscape, this exquisite corner penthouse showcases unparalleled opulence and breathtaking views. Explore the pinnacle of refined living, where every detail exudes elegance. Are you ready to step into a world of prestige? Discover more about The Summit Penthouse now.
Top stories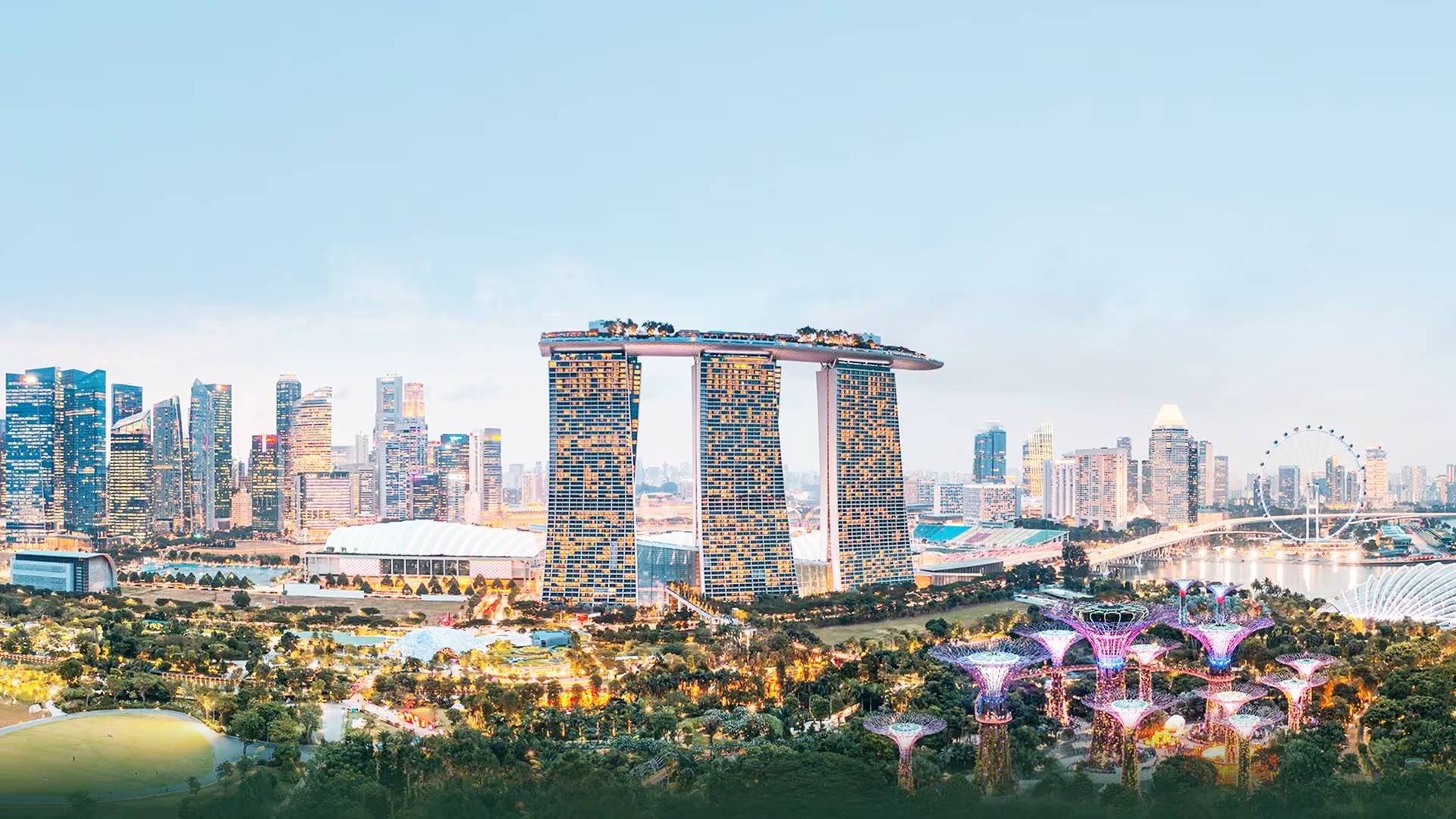 Relocating to Singapore - Foreigners' Guide to Home Renting
Navigate the intricacies of landed property acquisitions in Singapore with our comprehensive guide for foreigners and PRs exploring real estate opportunities.