In & Around The Neighbourhood
At the far end of the river mouth is Robertson Quay, a laid-back urban retreat offering tranquil ambience for an intimate dinner by the Singapore River with its eclectic mix of international restaurants, cafes, and wine bars, as well as art houses, hotels, and exclusive private residences.
One can explore the history of this port city by strolling down the river and taking in the different landmarks. Be charmed by gentrified warehouses and exquisite bridges dating back to colonial times. Attractions around the Robertson Quay area include the KC Arts Centre, which is home to the Singapore Repertory Theatre, and the renowned Singapore Tyler Print Institute. And for a mix of nature and nostalgia, not far is Fort Canning Park, a low hill in the middle of the city that has witnessed many of the country's historical milestones.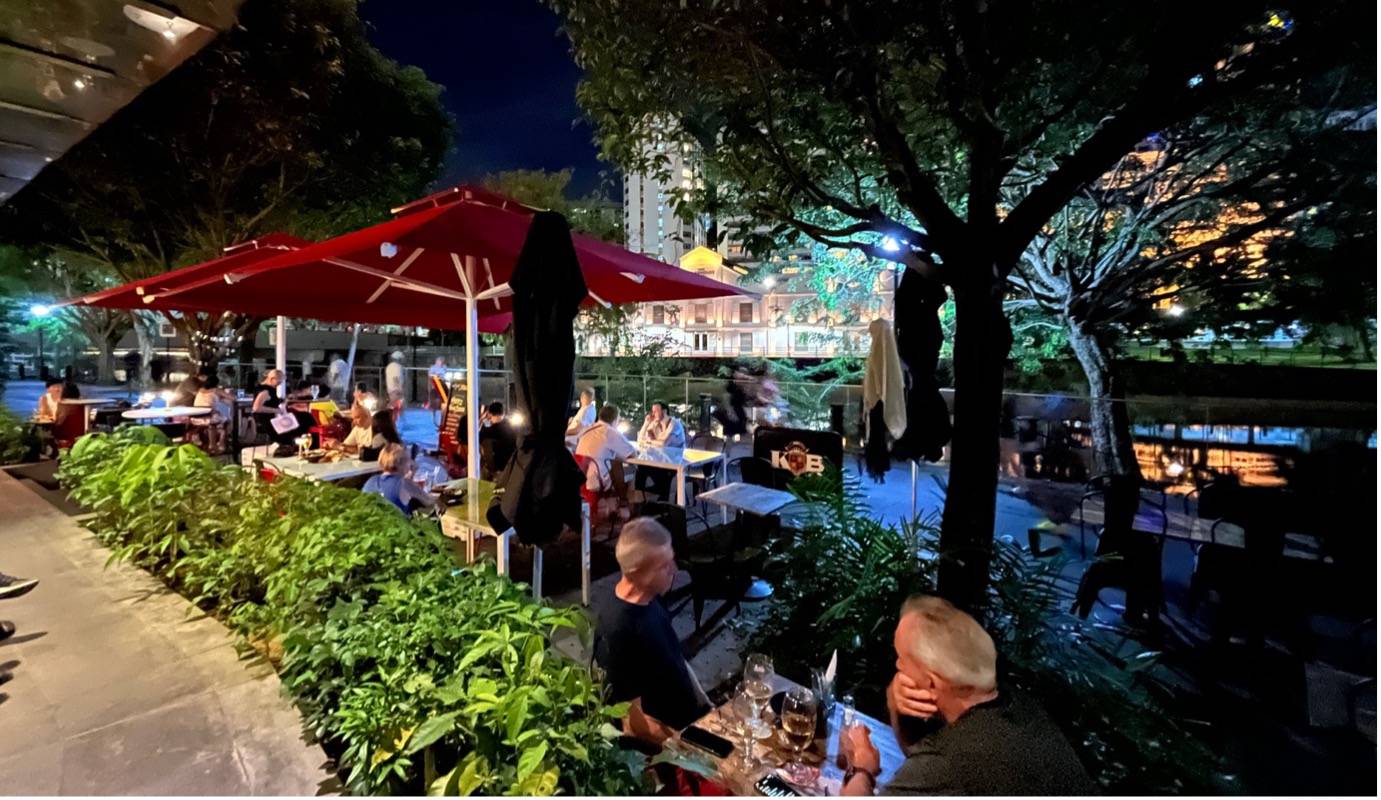 A leisurely walk along Robertson Quay is a gastronomic journey. By day, diners can be seen relishing sumptuous meals and enjoying afternoon tea in serene surroundings by the river. By night, the water becomes a mirror that reflects the city's sparkling lights, easily setting you in the right mood for an epicurean indulgence. Options abound with a delectable array of authentic Italian fare: home-made pasta, wood-fired pizza, charcoal-grilled meat, seafood, Japanese barbecue—the list goes on as you stroll along.
Apart from its stellar dining offerings, unique attractions, and serene quietude, the Robertson Quay locale has come into its own with a host of exclusive private residences that have attracted many who come to experience the true essence of riverside living.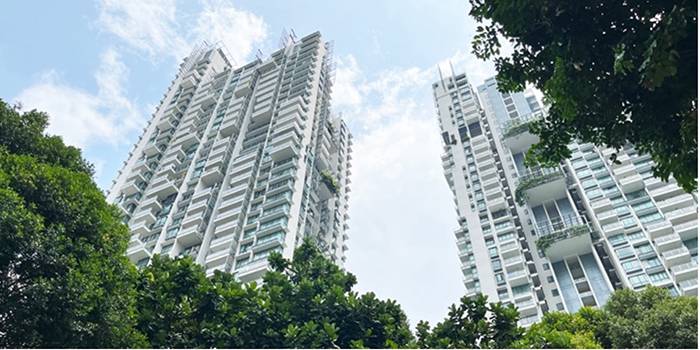 A landmark residence towering by the meandering river is Rivergate. A unique freehold residential development consisting of 545 units, it is recognised for its bold architectural design and a lush green vista that seamlessly integrates with the Singapore River promenade. Many of the units offer good views of the river and surrounding cityscape. Rivergate features terraces, balconies, multi-storey sky gardens and lushly landscaped sprawling greenery.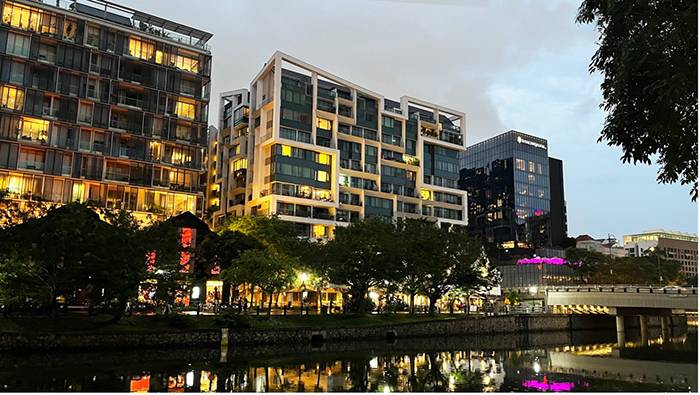 The Watermark @ Robertson Quay is located along Rodyk Street. Modern, classy with a touch of Singapore's history, Watermark @ Robertson Quay integrates the unique 19th century warehouse facade into its overall contemporary design. Overseeing the Singapore River, this freehold boutique-style residence offers 200 exclusive apartments with two-bedroom lofts, three-bedroom and larger four-bedroom units with private lift lobby.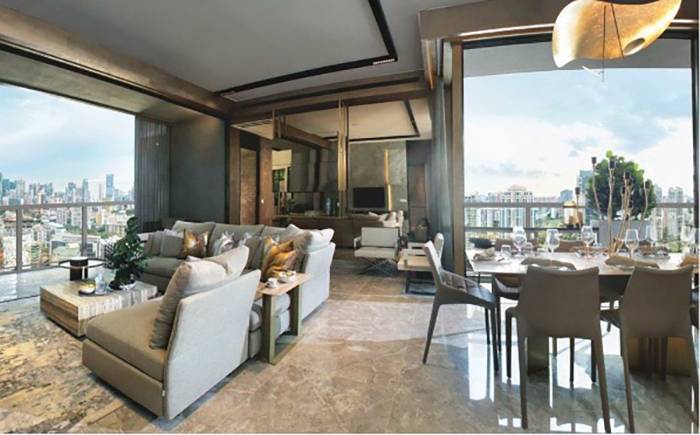 Artist impression
Not far from the river vibrancy sits Martin Modern – a development coddled within a lush and spacious botanical park. This residence combines thoughtful modern design & unrivalled accessibility with the privileges of cosmopolitan living at its doorstep.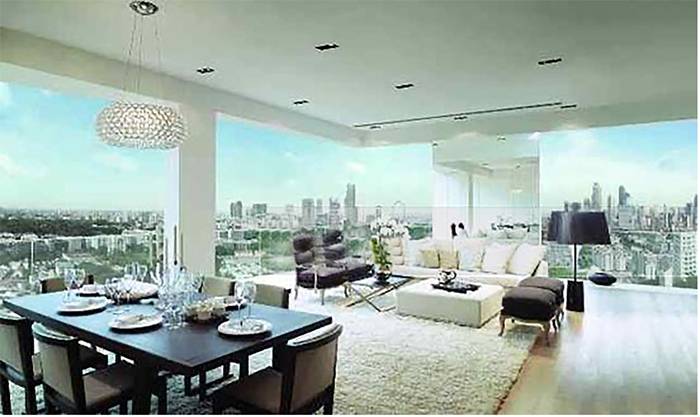 Artist impression
Taking its name from the quaint street it resides, Martin Place Residences is another private sanctuary of lushness & tranquillity. Each unit offers a luxurious living space with well-designed layouts that allow ample natural light in, creating a warm & homely environment.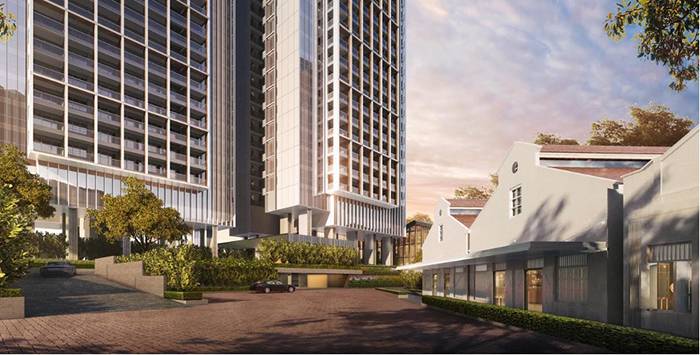 Artist impression
Another major development is Rivière, a brand new premium lifestyle mixed private development project situated along Singapore River, and will consist of 3 conservation warehouses, to be restored for its strong heritage appeal. With the river lending its aura of nature and tranquillity, it seeks a refreshing blend of riverside living and ultimate conveniences. Rising 36 storeys high, Rivière's stunning architecture is an icon in the making.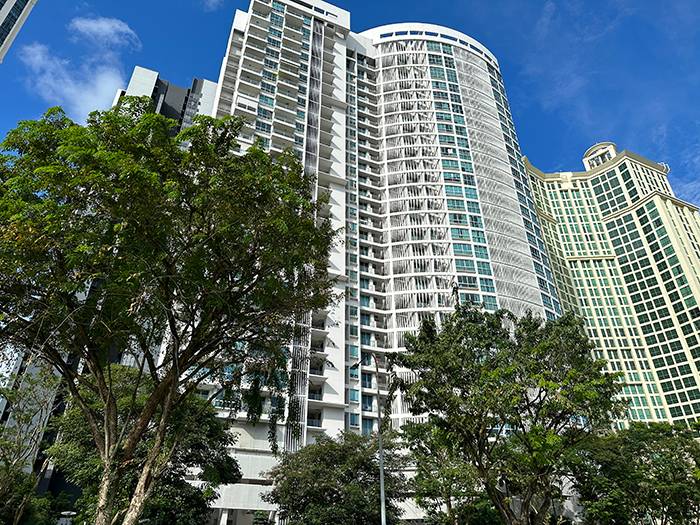 With its distinctive facade, Tribeca by the Waterfront is a perfect blend of modernity and natural serenity. This development offers residents the opportunity to experience riverside living at its finest, bask in the peaceful sanctity of modern refinement and pristine greenery. Units at Tribeca by the Waterfront are specifically designed with spacious interiors, sleek design and full-height windows. Its ambience adds to the perfect atmosphere that is overflowing with luxury from every angle. Selected apartments offer residents the exclusivity of having large balconies.
Robertson Quay sits on the fringe of the Central Business District. It is easily accessible from Marina Bay Financial Centre, Great World City, and the famous Orchard Road shopping belt. The newly opened Great World and Havelock MRT stations located just minutes' walk away provide commuters better connection to the rail network, fast tracking them to major destinations across Singapore. Prestigious schools and esteemed clubs in the vicinity make for an exceptionally affluent home living.
Top stories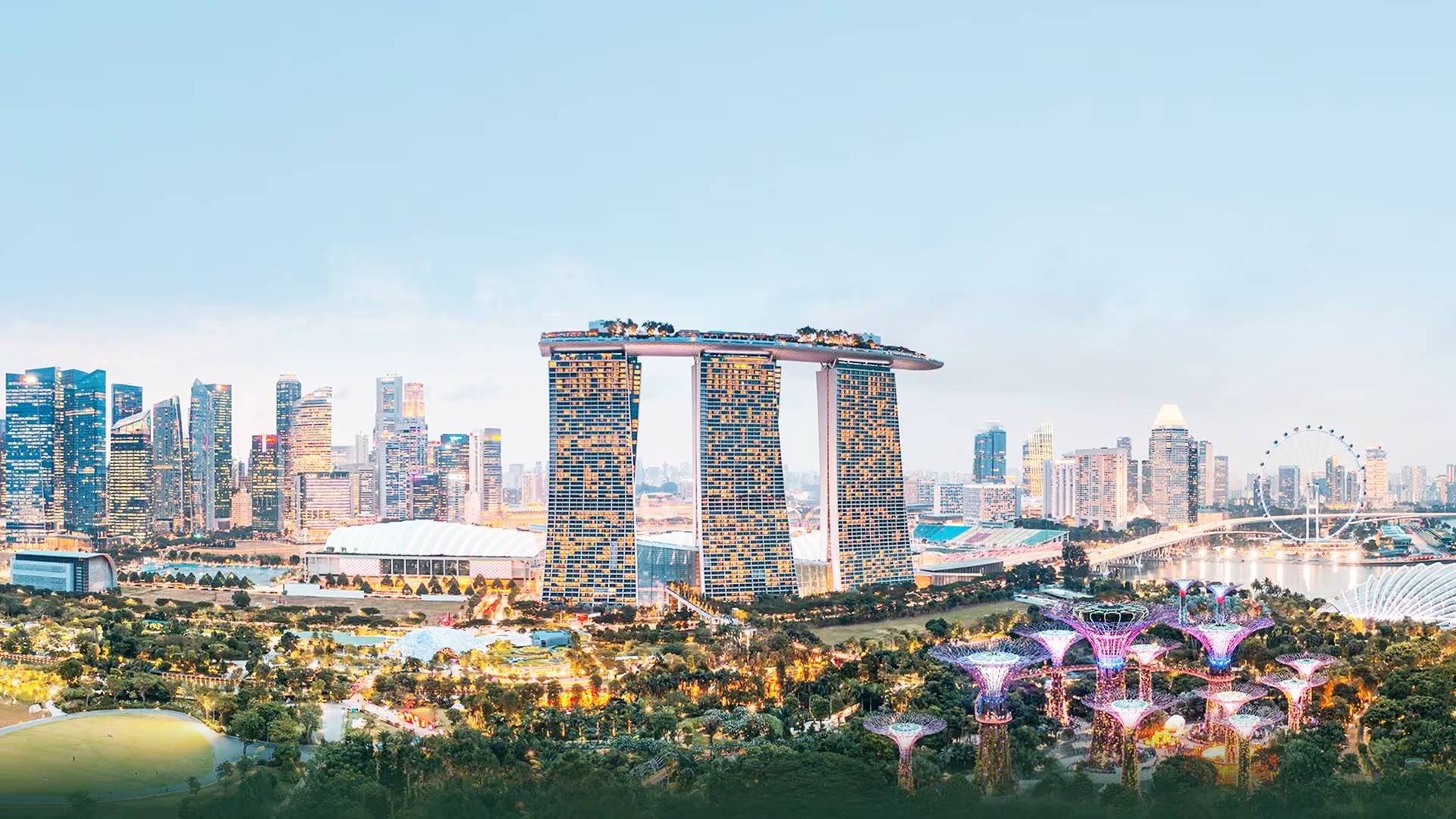 Relocating to Singapore - Foreigners' Guide to Home Renting
Navigate the intricacies of landed property acquisitions in Singapore with our comprehensive guide for foreigners and PRs exploring real estate opportunities.