Market Update
In Q2/2023, the average median absolute rent rose by 1.1% QoQ, moderating from the 6.8% QoQ growth in Q1/2023, which applied to all districts and properties from one to four bedrooms. Comparing Q2/2023 with Q2/2022, the average median rent rose 28.3%.
Absolute rents from Q1 2023 to Q2 2023 change across various districts and regions for different types of non-landed private residential properties, excluding executive condominiums for the 1, 2, 3, and 4 bedroom types. The regions are separated into the Core Central Region (CCR), Rest of Central Region (RCR), and the Outside Central Region (OCR).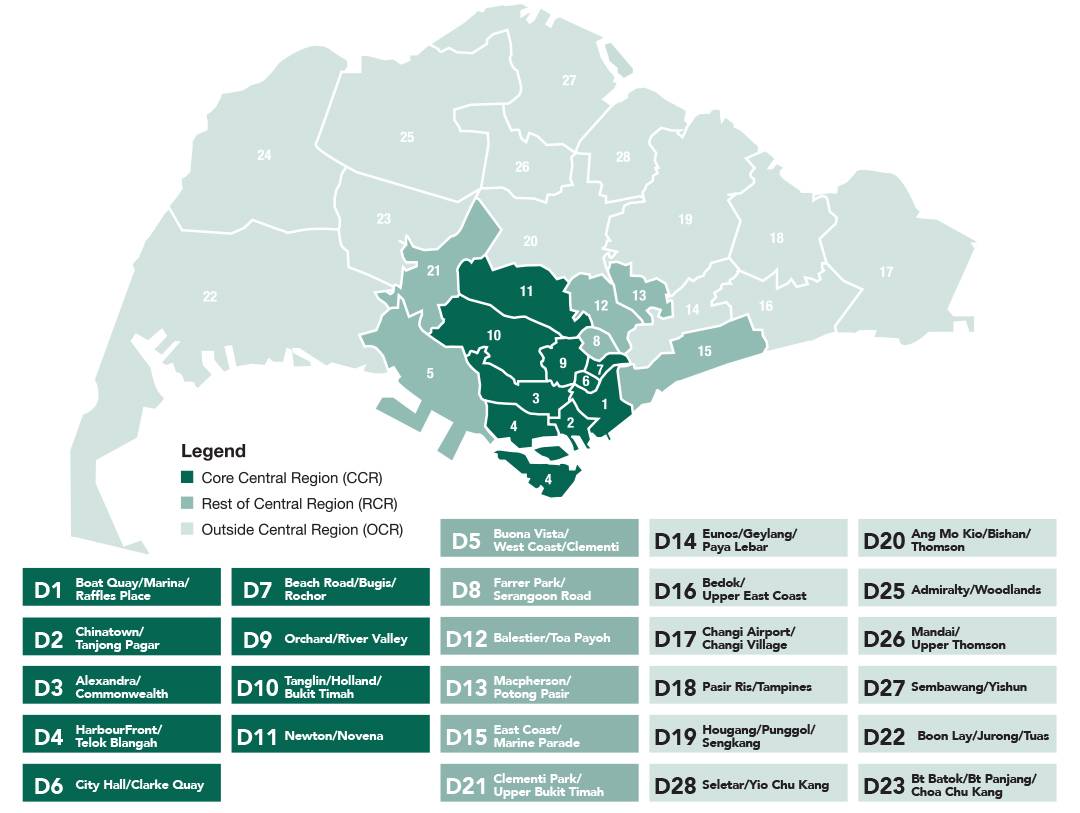 Core Central Region (CCR):
Generally, the CCR observed a declining trend in 4-bedroom rents (notably those from District 1 and District 2).
In District 1, there was a significant drop of -15.9% in the rents of 4-bedroom units, and a smaller decrease in the 1-, 2-, and 3-bedroom types.
A similar trend can be seen in District 2, where 4-bedroom rents have reduced by -20%.
Notably, District 4 experienced a -7.7% decrease in 1-bedroom rents but an 11.8% increase in 3-bedroom rents.
District 7, conversely, shows a surge in rents for 4-bedroom types of 21.8%.
However, District 7 and District 9 showed moderate increases in all housing types, indicating that certain areas within the CCR are still performing well.
Rest of Central Region (RCR):
Rents in the RCR generally held up in Q2/2023, with a moderate increase in most districts for 3-bedroom housing types.
District 8 recorded increases in rents across all non-landed private residential housing types, with the highest increase of 6.3% for 1-bedroom units.
District 15 had a significant increase of 9.1% in rents for 3-bedroom units.
The 4-bedroom rents in District 12 showed a QoQ rise of 6.6%, while rents for 2- and 3-bedroom units showed a slight decline.
Outside Central Region (OCR):
For the OCR, the region showed moderate QoQ growth in rents.
Despite the slight decrease in 1-, 2-, and 3-bedroom rents in District 22, it experienced growth in 4-bedroom house rentals.
District 26 saw a substantial 15.4% increase in rents for 3-bedroom housing types, but this was accompanied by a significant drop for 4-bedroom rents of -23.8%.
In conclusion, while the QoQ rental changes varied across all districts, there is a noticeable trend of fluctuating rental changes for different bedroom types.
The mixed performance seen in the various districts and by bedroom types could be a sign that the rental market is starting to stabilise. For the full year, we believe that OCR and RCR rents may still see YoY rental growth of 5% to 10%, while those in the CCR would grow 10% to 15%.
*Rents for certain districts and by bedroom types may be volatile if there are few transactions.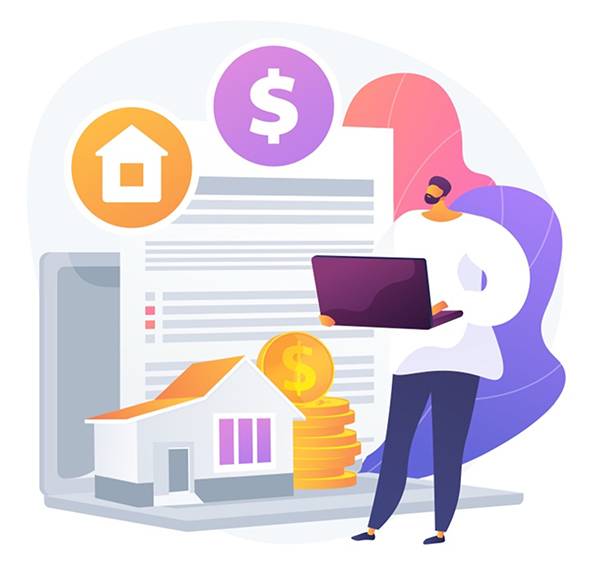 New Sales and Launched Units
Q2/2023 saw an 80.9% QoQ surge in launched units to 2,374 units, surpassing the 2,000-unit mark for the first time since Q4/2021.
On a YoY basis, launched units were 21.4% higher.
New sales volume rose significantly by 69.3% QoQ to 2,127 units in Q2/2023, marking the second consecutive quarter of increases.
Despite the quarterly surge, new sales volume was 11.3% lower on a YoY basis.
The three larger project launches in RCR contributed to 74% of the new sales in Q2/2023, followed by CCR (20.9%) and OCR (5.1%).
The largest absolute transaction volume increase came from RCR, which soared from 257 units in Q1/2023 to 1,573 units in Q2/2023.
CCR new sales volume declined by 17.7% QoQ to 445 units, possibly due to the market segment being affected by cooling measures implemented in April 2023 as foreigners have a higher tendency to acquire properties in CCR and the significant ABSD hikes may have deterred their purchasing decisions.
OCR new sales volume fell 76.2% QoQ to 109 units as there was a significant fall in new launches.
On a YoY basis, only new sales in RCR recorded a 20.2% increase, while CCR and OCR declined by 24.8% and 78%, respectively.
In conclusion, the slate of new launches is the main factor driving up new sales. This can be seen in the RCR districts, where new launches like Tembusu Grand and The Reserve Residences saw sterling take-up rates in the first weekend of launch. Livethere believes that H2/2023 will also witness healthy new sales as projects such as the mega-unit Grand Dunman launch and record 550 unit sales out of the 1,008 units in the development. This year's slate of new launches came from elevated land and construction costs, and these cost pressures are expected to drive overall prices higher. We believe prices on the whole may rise 7% YoY.
Number of Private Residential Units Launched and Sold in the Primary Market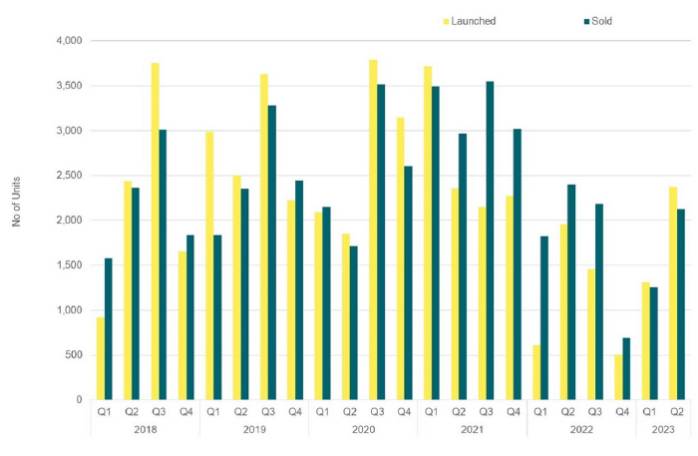 Visit our blog for more market insights.
For more information, Contact Us or click below button.
Top stories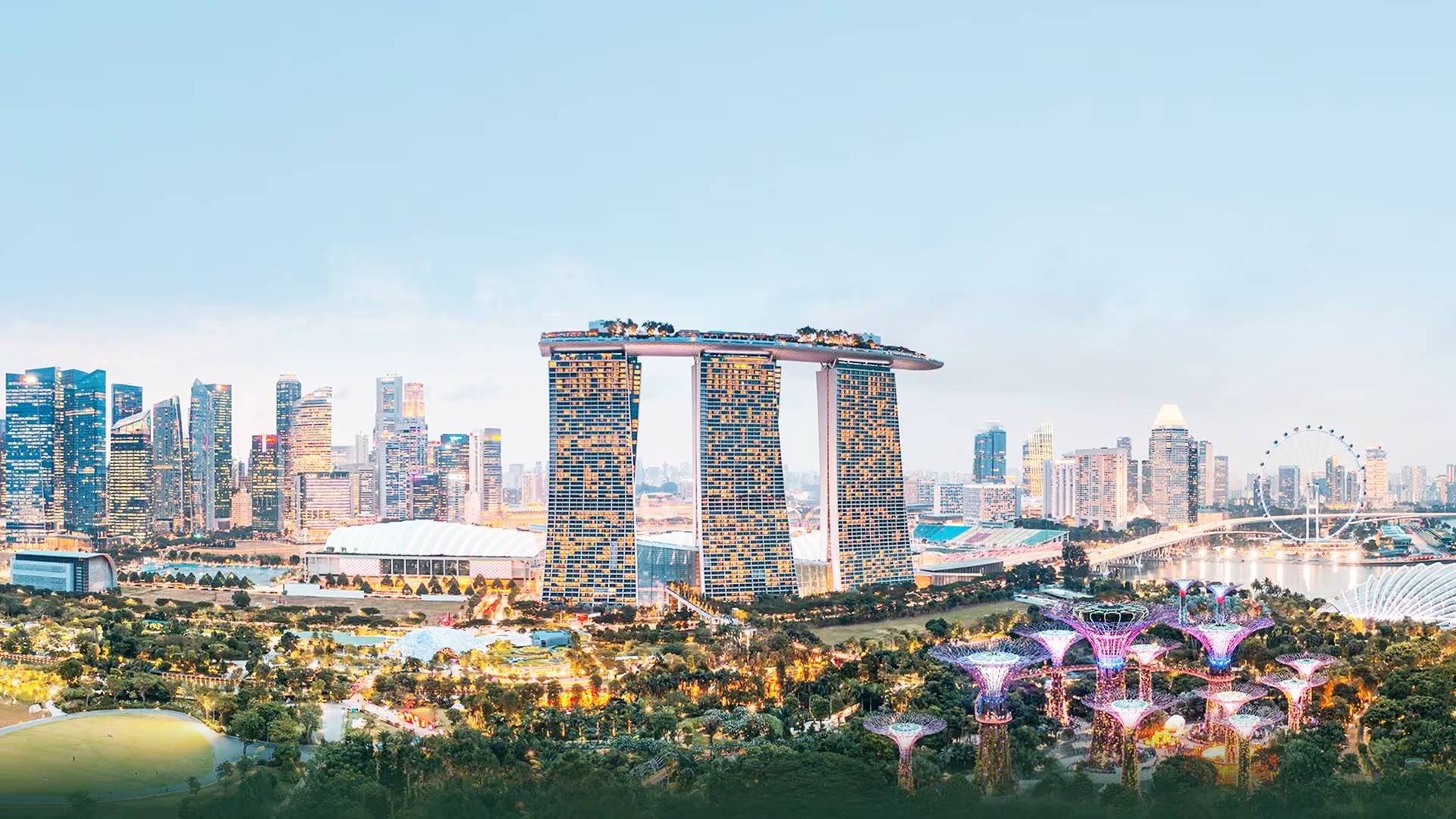 Relocating to Singapore - Foreigners' Guide to Home Renting
Navigate the intricacies of landed property acquisitions in Singapore with our comprehensive guide for foreigners and PRs exploring real estate opportunities.