Property News
The recent uplift in sales at new launches saw transactions of smaller units moving much faster than the larger ones.
In February, Terra Hills in Pasir Panjang sold 74% of their 2-bedroom types on the first weekend of launch (average price S$2,605 psf).
The following March, The Botany at Dairy Farm registered a 92% sell out rate for their 2-bedroom units (average price S$2,074 psf).
April saw two developments ringing in positive numbers – Tembusu Grand in Katong at 78% (average price S$2,500 psf) and Blossoms by The Park in Buona Vista at 98% (average price S$2,463 psf) for their 1- and 2-bedroom units.
In May, The Continuum in Katong sold 36% of their 1 and 2-bedroom types, comparing favourably to the overall sales percentage of 26% (average price S$2,709 psf).
In that same month, The Reserve Residences in Bukit Timah sold more than 70% (average price S$2,460 psf) over the first weekend of launch, in which all the 1- and 2-bedroom units were snapped up.
The attractiveness of smaller apartments is multi-fold. The quantum of investment makes it palatable for many, particularly if one is buying for investment or for the children and helping them with the equity downpayment.
Another reason is that with the sharp rental increase, demand for smaller apartments is highly sought after by foreigners. This makes it easier to let out with minimum vacancy downtime.
For the period January to May 2023, the average price of a resale and sub-sale transaction was S$1.82 million. The bulk of the transactions were priced at the S$1.2 million zone. The sweet spot of market activity is therefore around the S$1.2 million to S$1.82 million range. This is key when one is looking to invest in a property with enough activity to achieve a higher probability of sale at market price when the need arises.
The shift in appetite for smaller homes seems to trend upwards, though competition has traditionally been stiffer for the centrally located ones.
We have so far touched on new launches. But what about developments already completed? How do they stack up for a price tag of about S$1.8 million? Here is a sample 3 projects that we analyzed.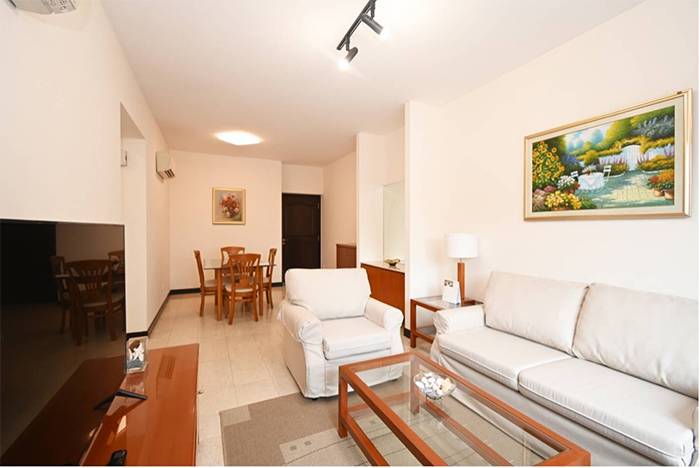 The Bencoolen – (District 7)
2BR priced from S$1.3xM / 3BR priced from SS$1.8xM and below
(from S$1,5xx psf onwards)
The Bencoolen is a development that is comparably priced to its peers in the vicinity. Although there had been few transactions in the area for projects that were developed around the same period as the subject property, we can nevertheless draw inferences from them as to what prices they would fetch if they were sold today.
For the closest comparable, Burlington Square, the last transaction for a 3-bedroom unit (1,119 sq ft) on the 7th floor was S$1.6 million or S$1,429 psf. If one were to apply the size and floor premium of this unit to match it with the higher floors at The Bencoolen, the price would be comparable. Similarly, by adjusting this transaction to reflect the larger units on the 4th floor of The Bencoolen, the asking price for the latter is also comparable.
The next closest comparable is Sunshine Plaza where there was a transaction for a 1-bedroom unit (570 sq ft) in March 2023 for S$1,592 psf. There was also a sale of a 1,679 sq ft unit in March this year for S$1,173 psf. After adjusting for their sizes, they match with the asking prices of the remaining units at The Bencoolen.
The average for all the comparables for the period June 2022 to June 2023 was S$1,633 psf with the average quantum at S$1.81 million.
The key investment selling point for this property is the rental yield play. The median rent in Q1/2023 for The Bencoolen was S$4.88 psf pm. For the asking prices, this works out to a gross yield range of 3.7% to 4.5%. Over the past year, rental yields have seen a 100 basis point uplift due to skyrocketing rents.
For leasehold properties priced at the range of S$1,300 psf to S$1,600 psf, they offer good investment returns to newly completed ones. As the latter are priced 40% to 50% higher, their rents are not able to catch up. Given the stretched budgets that many foreigners renting private homes are facing now, it would be easier to find a tenant for such older leasehold properties.
Priced below $1.8xM and below at this location located right in the heart of the city's vibrant central area of Bugis. Multiple units are available with prices that are hard to beat. Sized at 980 sqft for its 2-bedroom with balcony, these units offer occupiers the luxury of space with splendid views of the surrounding cityscape.
2-bedroom (1270 sqft) and 3-bedroom (1356 sqft) garden patio units are also available, affording residents a cosy garden home and the luxury of landed living within the vibrancy of the Bugis neighbourhood. The areas surrounding it has also got to be one of the most well-connected. 4 MRT stations – Rochor, Bugis, Bencoolen and Jalan Besar are all within short walking distance, providing easy connectivity to other locations by train. And travelling to Orchard Road and CBD by road takes only about five minutes.
More than just easy access to amenities, retail and lifestyle, the area is also known as a hub for cultural and creative activities. It is home to various educational and arts-related institutions, such as SMU, Kaplan, Lasalle, and NAFA, just to name a few. Many are drawn to the area not just for its central location, but also the ongoing developments near it. A big part of the interest stems from the rejuvenation and transformation of the Beach Road-Bugis area into a vibrant residential, entertainment and business district. Projects that are part of this transformation include Guoco Midtown on the corner of Beach Road and Rochor Road, integrated developments, luxury residences and commercial spaces.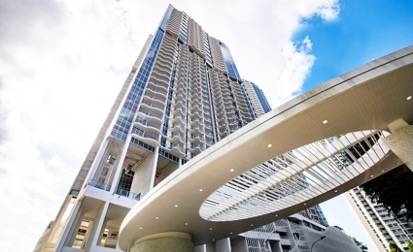 Queens Peak – (District 3)
2BR priced at S$1.63M (S$2,103 psf)

*Prices and rentals are based on data in the past 6 months. If Subject Property does not have transactions during this period, data shown is from the 6-month period from last transaction date.
Queens Peak, a project completed in 2020 is presently fairly priced, that is, it is in line with comparable projects in the vicinity. The latter include condominiums such as Commonwealth Towers, Stirling Residences and Margaret Ville, developments that were completed between 2017 to 2021. As the new launch premium no longer exists for these projects, it returns a good gross rental yield of between 4.5% to 4.8%.
The good rental yield is a function of its location, being accessible to two major employment centres for expats. One is the CBD and the other is One-North. The other is that the price has not moved up in view of the lack of new launches at premium pricing. However, that could change if a new land sale is successfully concluded in future.
For those looking for a private retreat not far from the city centre, a 2-bedroom with balcony apartment at Queens Peak is there for the picking. The 775 sqft well designed and smartly functional unit features contemporary aesthetics equipped with quality fittings and fixtures, offering its occupier the premium home living comparable to other apartments of similar size that comes at a premium.
Impeccably positioned in the Queenstown district, with the added bonus of a city fringe location and easy train connectivity via the nearby Queenstown MRT station, Queens Peak is truly close to everything.
With key destinations well within easy reach, such as Holland Village, CBD and Orchard Road, owners can revel in a lifestyle that is the toast of the town. It is also close to one-north, Singapore's vibrant technology hub.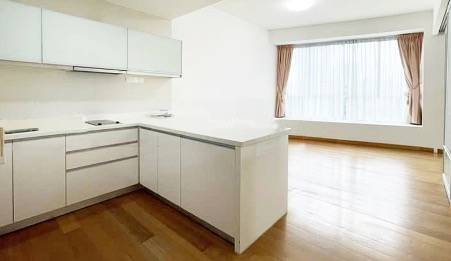 Tribeca by The Waterfront – (District 9) FREEHOLD
1BR priced at S$1.35M (S$2,611 psf)

*Prices and rentals are based on data in the past 6 months. If Subject Property does not have transactions during this period, data shown is from the 6-month period from last transaction date.
For a project like Tribeca located in District 10, the lack of new launches is starting to ratchet up prices for existing projects. The prices for the latter are therefore pegging themselves to recent launches or recently completed projects. The logic sellers are going by is where can one find a similar size unit in the vicinity.
This 517 sqft one-bedroom FREEHOLD apartment at Tribeca by The Waterfront offers residents a desirable combination of modern riverside living within the tranquil Robertson Quay neighbourhood near the Singapore River.
The development is located just across from Great World City, which provides a wide range of dining options, cafes, and shops. It is also within close proximity to the CBD and Orchard Road. Havelock and Great World MRT stations are within short walking distance, providing convenient access to other parts of the city.
Tribeca by the Waterfront offers the opportunity to experience the riverside living at its finest, bask in the peaceful sanctity, pristine greenery, and pulse of the city.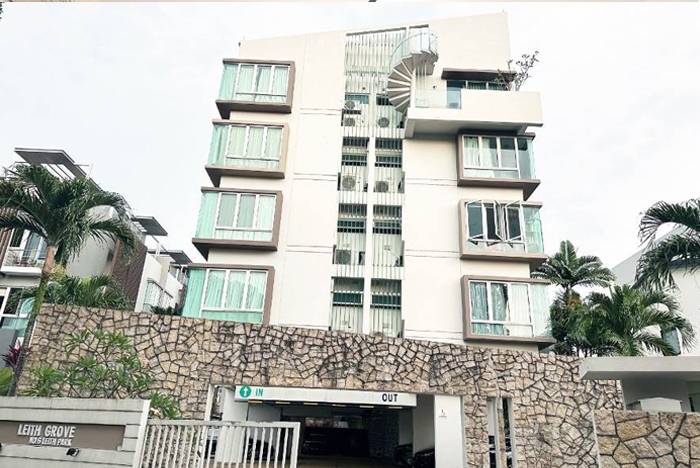 Leith Grove – (District 19) FREEHOLD
2BR priced at S$1.1M (S$1,254 psf)

*Prices and rentals are based on data in the past 6 months. If Subject Property does not have transactions during this period, data shown is from the 6-month period from last transaction date.
For projects in Districts that were completed in the first decade of the millennium, theirs have not yet caught up with newer leasehold properties that obtained their TOP in the 2015 to 2022 period. While not exactly a good yield play, they are nevertheless a good investment for own stay.
In the present market, freehold projects priced below S$1,300 psf and are less than 20 years old are hard to come by. This vast pricing difference between a freehold and slightly newer leasehold properties is a gap that could over time be narrowed.
This FREEHOLD 2-bedroom apartment at Leith Grove at S$1.1M / S$1254 psf. It is indeed a good opportunity for one to own a freehold property at this price. At 797 sqft, its efficient and functional layout perfectly fits the idea of an ideal home for those who treasure quietude away from the hectic buzz of the city.
Leith Grove is located within the quiet and leafy landed enclave at Leith Park, near Serangoon Gardens. The nearest MRT station to Leith Grove is Kovan, with several feeder bus services plying near Leith Park, providing residents convenience to travel to other locations.
Nex Mall and Serangoon Gardens offers a myriad of amenities including shopping, eateries, recreation and healthcare. Alternative to the MRT, travelling to the CBD, the Orchard Road shopping belt and other major locations in the city by road can be accessed via Central Expressway (CTE) and Pan Island Expressway (PIE).
Click below button to know more about available properties!
Top stories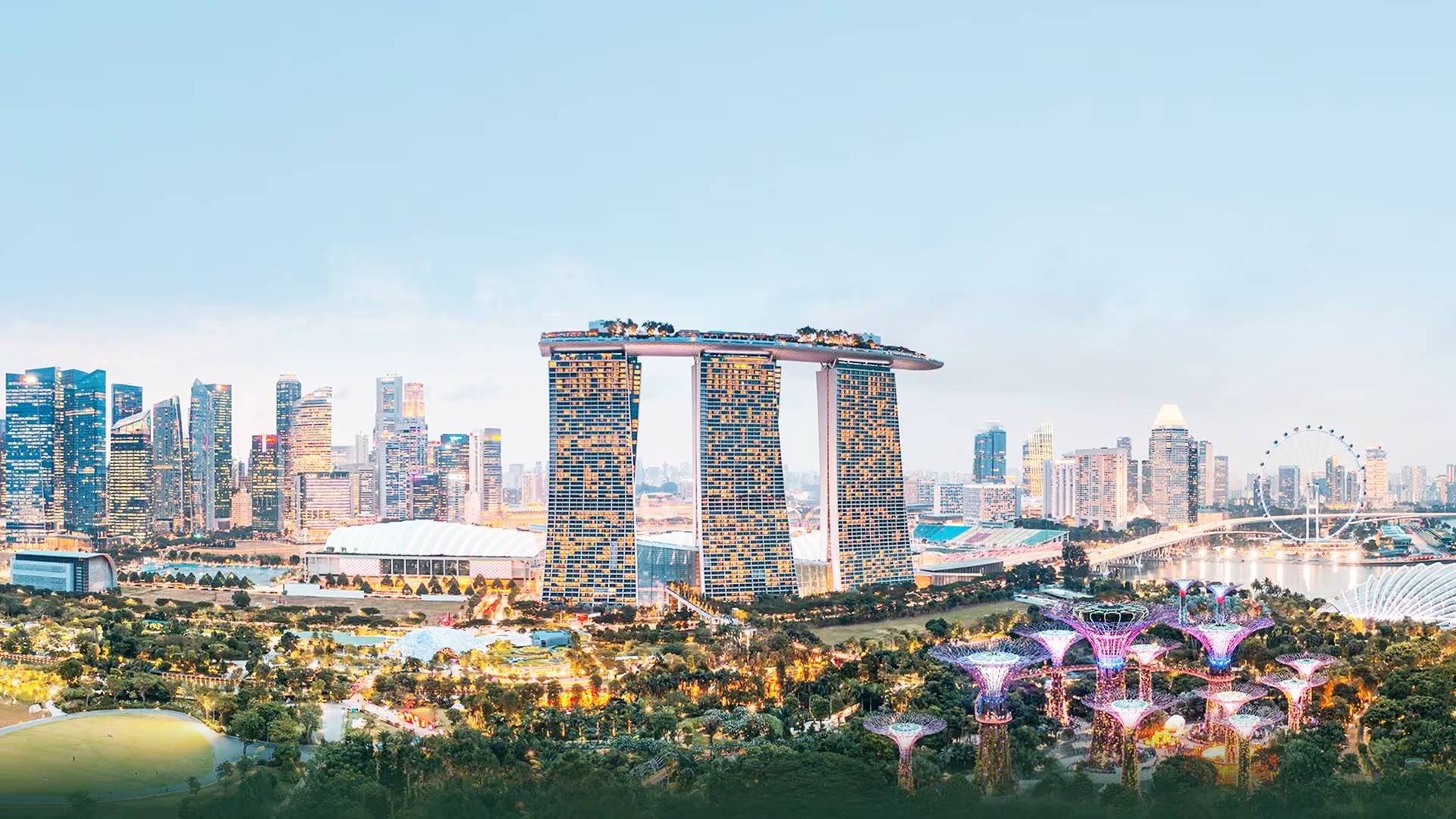 Relocating to Singapore - Foreigners' Guide to Home Renting
Navigate the intricacies of landed property acquisitions in Singapore with our comprehensive guide for foreigners and PRs exploring real estate opportunities.