Property News
Singapore, often referred to as the 'Lion City', is a place where modernity seamlessly blends with its rich historical past. Two prominent areas that capture the essence of this fusion are the Tanjong Pagar District and the Marina Bay Area. These districts stand as testaments to Singapore's remarkable transformation into a global city while preserving its heritage.
Tanjong Pagar District: Where History Meets Innovation
Nestled in the southern part of Singapore, the Tanjong Pagar District is a microcosm of the nation's evolution. The name "Tanjong Pagar" itself means "cape of stakes" in Malay, referring to the many wooden stakes that once lined the coast here. Today, it's one of the city's most vibrant districts, offering a mix of history, culture, and modernity.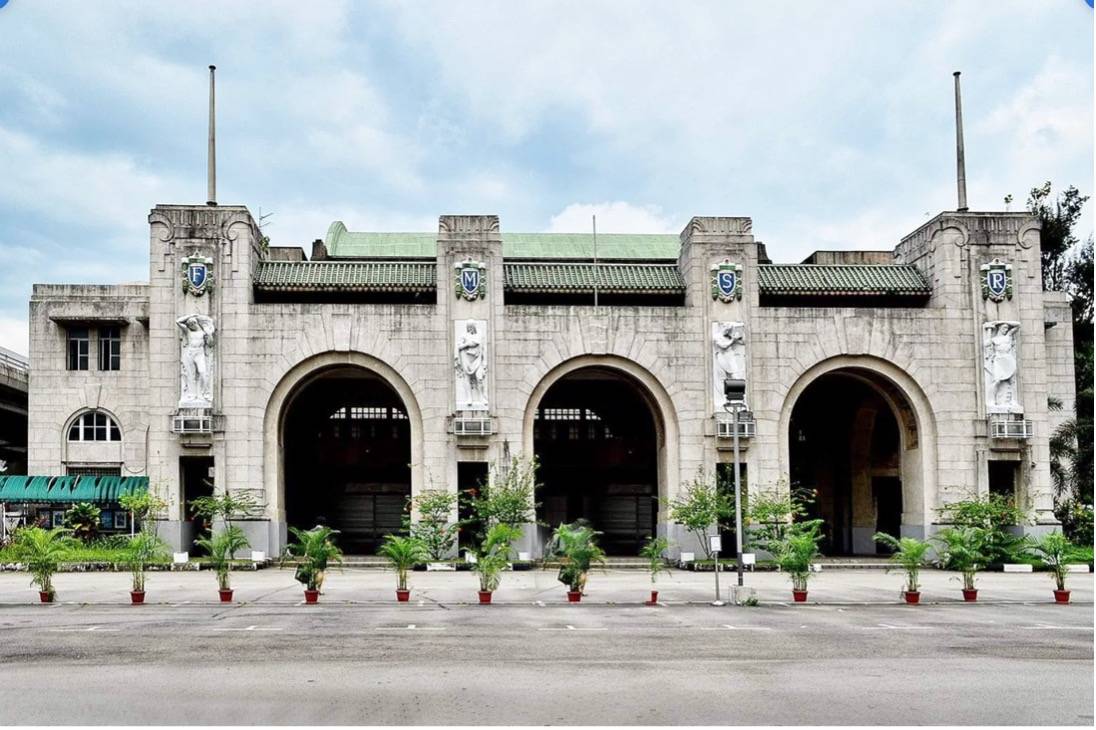 An iconic landmark – Tanjong Pagar railway station. Built in 1932, it ceased operations in 2011. The station, with a distinct art deco style has been repurposed into a museum as well as being the site of Cantonment MRT station.
The historic charm of Tanjong Pagar is palpable as you walk through its streets. Colonial-era shophouses line the roads, their intricate facades a testament to Singapore's past as a British colony. Many of these shophouses have been revitalised, now housing trendy cafes, boutique shops, and businesses. One can enjoy a cup of coffee at one of the cosy cafes and admire the architecture that tells a story of Singapore's past.
Tanjong Pagar is a thriving business hub with numerous office buildings and financial institutions, making it one of the key areas for corporate activity in Singapore. Situated near the central business district (CBD), it is also an important strategic area for both business and residential purposes.
A distinctive feature of the city's skyline is Tanjong Pagar Centre, which currently holds the title of the tallest building in Singapore at about 290 metres. It is one of the most prominent landmarks in the district and houses various businesses. The centrepiece of the development is Guoco Tower, which houses Grade-A office spaces and corporate headquarters. It also includes various dining and retail options, making it a convenient location for professionals working in the area.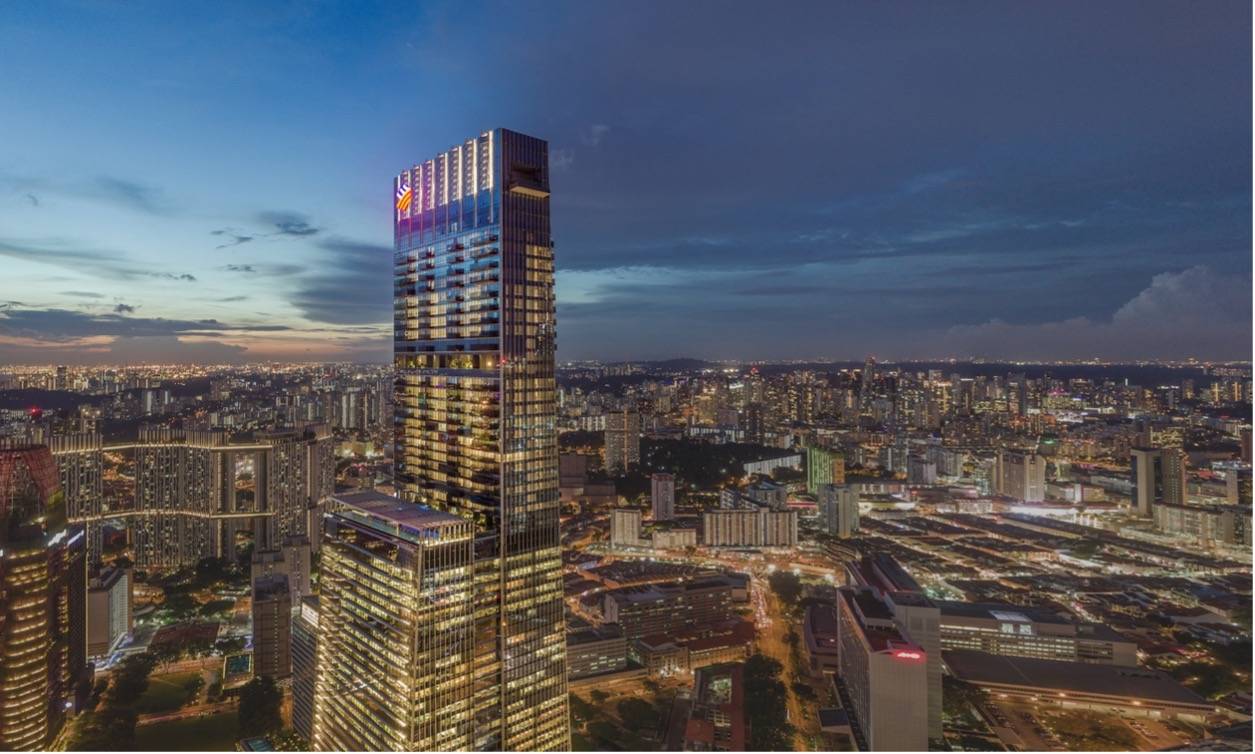 The tallest building in Singapore – Tanjong Pagar Centre (Guoco Tower), with Wallich Residence occupying the upper levels. Image source – guocotower.com
Wallich Residence is the luxury residential component of Tanjong Pagar Centre, occupying the upper levels of the skyscraper. It features upscale apartments with stunning views of the city and high-end amenities, including a private infinity pool.
Located just minutes' walk to Telok Ayer Park & Ann Siang Hill is TMW Maxwell, an iconic landmark comprising offices and luxury apartments. This residence offers 1- to 3-bedroom specially curated units, lending itself an ambience of openness and high quality home living.
Another remarkable residential development is One Bernam. With its architectural brilliance and contemporary elegance, the development promises a lifestyle that encapsulates both luxury and convenience, ideal for those who appreciate the finer things in life. Adding to its appeal, residents of One Bernam stand to witness the development of the future Greater Southern Waterfront from the comforts of their home.
Tanjong Pagar is also home to the tallest public housing building in Singapore. The 50-storey Pinnacle@Duxton stands at 156 metres.
Amenities around the Tanjong Pagar area include 100 AM Mall, a modern retail and dining destination that offers a selection of shops, restaurants, cafes, a variety of products and essential services, making it a convenient spot for shoppers and diners. Others include Tanjong Pagar Plaza and Icon Village, which is known for its contemporary architecture and hosts various eateries, cafes, and boutiques.
Tanjong Pagar benefits from excellent transportation links. It is served by Tanjong Pagar MRT station, which is part of the East-West Line, and Maxwell MRT which links up to the new Thomson East-Coast line. Additionally, it's well-connected to major roads and expressways, making it easy to access other parts of the city.
While it's a predominantly urban area, Tanjong Pagar is close to green spaces like Telok Ayer Park and Pearl's Hill City Park, offering a respite from the city's hustle and bustle.
Marina Bay Area: A Modern Architectural Marvel
Just a stone's throw away from Tanjong Pagar lies the Marina Bay Area, a symbol of Singapore's transformation into a global financial and entertainment hub. This district showcases cutting-edge architecture, state-of-the-art facilities, and breathtaking views.
Marina Bay Sands is one of the most iconic landmarks in this area. The integrated resort complex is known for its stunning architecture, which includes the famous rooftop Skypark that offers panoramic views of the city. Inside, you'll find a casino, luxury shopping, and numerous fine-dining options.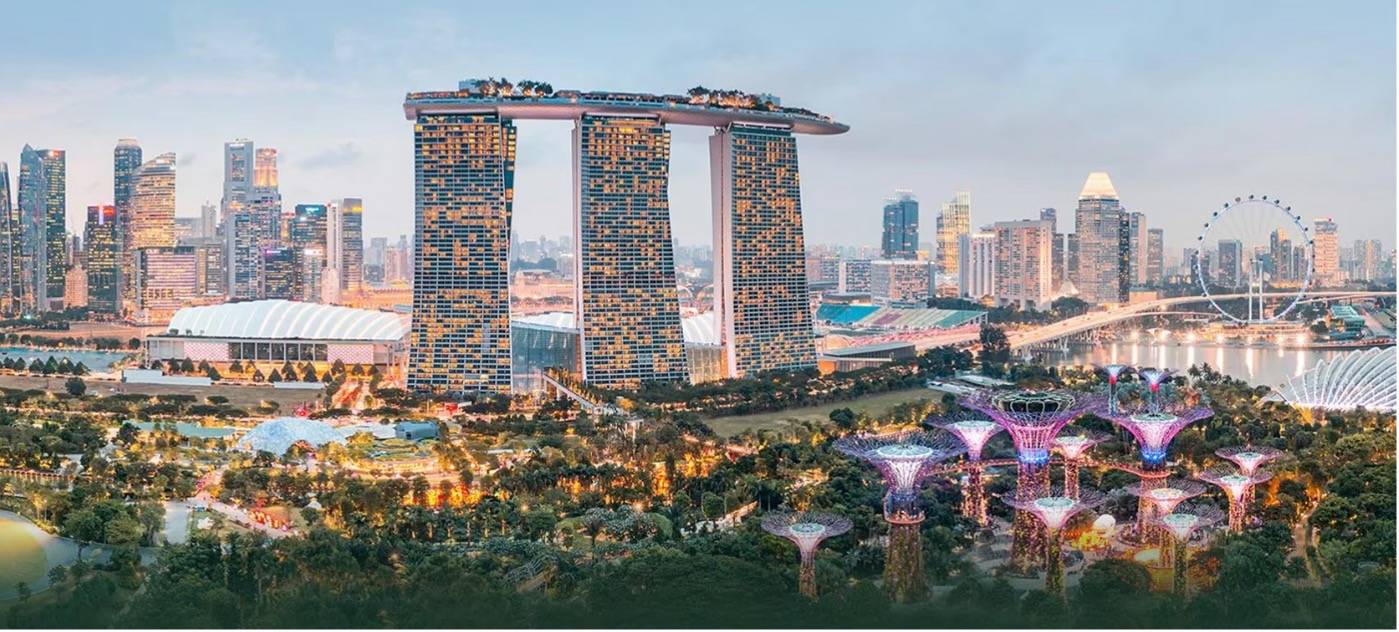 Aerial view of Marina Bay
The Marina Bay area is also home to Gardens by the Bay, an award-winning garden featuring the iconic Supertree Grove, Cloud Forest, and Flower Dome. These futuristic gardens are both a botanical wonder and a testament to Singapore's commitment to sustainable urban development.
Marina Bay is also a cultural hub with institutions like the ArtScience Museum, which hosts fascinating exhibitions that explore the intersection of art and science. The Esplanade – Theatres on the Bay is another architectural gem and a hub for the performing arts.
The area comes alive at night when the Marina Bay Sands Light and Water Show dazzles spectators with its synchronised music, water, and light performance. The Helix Bridge, shaped like a DNA molecule, is another architectural wonder that lights up beautifully in the evening.
An exciting upcoming launch in the area is Marina View Residences. Comprising 748 units, the developments will offer residents a luxurious and harmonious living experience, with a striking combination of breathtaking views, world-class amenities, and a prime location that truly sets it apart from the rest. Amenities include a state-of-the-art fitness centre, a sun-soaked lap pool with a spacious sundeck, a serene spa and wellness centre, and an exclusive residents' lounge.
Residents enjoy a privileged location that invites them to experience the beauty of Marina Bay in all its glory. It is within walking distance of Singapore's most iconic landmarks, including the Marina Bay Sands, Gardens by the Bay, and the bustling Central Business District, making it a perfect choice for both leisure and business.
Overall, residential properties in Tanjong Pagar and the Marina Bay area provide a unique and highly sought-after living experience due to their prime locations, modern amenities, and stunning views. These districts feature a mix of housing options, from luxury condominiums to upscale apartments, making them attractive to both locals and expatriates.
Sales Transactions in District 1 and 2
Prices in District 1 rose 2.3% QoQ in Q2/2023, partially reversing the 2.9% quarterly decline in Q1/2023. The average transacted price for this district for the quarter was S$2,020 psf while in the second quarter it was S$1,974 psf. Transactions in the third quarter totalled 108 units of which The Sail @ Marina Bay had 40 units changing hands. The latter were transacted at an average price of S$1,939 psf.
For the second quarter of 2023, prices in District 2 rose significantly from S$2,226 psf to S$2,353 psf. This was a 5.7% QoQ increase and came after a 2.1% rise in Q1/2023. The uplift in prices and transaction volumes was lead by One Bernam which saw a total of 68 transactions at an average price of S$2,648 psf. This project alone constituted 37% of the total number of private non-landed transactions in District 2.
The fall in the preliminary estimates of transactions in Districts 1 in the third quarter (from 34 in Q2 to 29 in Q3) could be due to the impact of the 60% ABSD being levied on foreign buyers having played out the entire quarter. Also, the August 15th 2023 crackdown on a group of money launderers could have dampened sentiments by some foreigners who may wish to understand more about the case before committing. For District 2, although the number of transactions rose from 57 in the second quarter to 65 in the third. The increase came from One Bernam which saw 27 caveats lodged in Q3 versus 16 in Q2/2023.
Nevertheless, the average prices of non-landed private residential properties in both of these districts remain high at S$2,020 psf for District 1 and S$2,353 psf for District 2.
Transactions in the prime districts are likely to stay muted for the rest of the year but we believe that prices will remain firm due to the strong holding power of the owners. Also, sellers are not giving in to low ball prices. Given the 60% ABSD rate, over the coming months, foreign demand is likely to originate from the US where they do not need to pay the additional stamp duty. On the ground, we have begun to see more enquiries from this nationality.
Top stories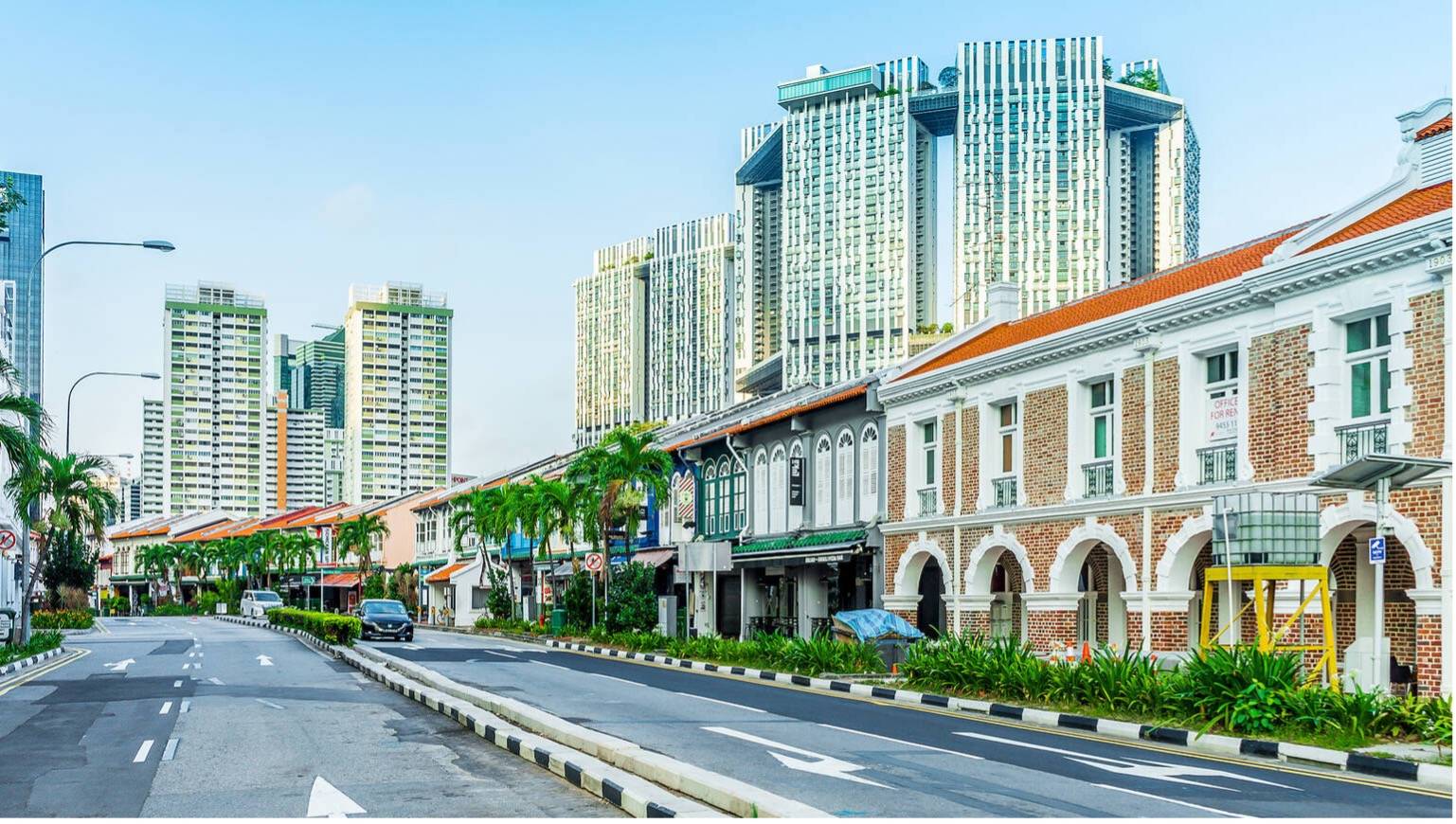 Exploring the Heart of Singapore: Tanjong Pagar and Marina Bay Area
Exploring Singapore's Tanjong Pagar District and Marina Bay Area is like taking a journey through time, from the colonial era to the ultra-modern present. Read on to learn more.